Patrick Bolan
As President and CEO of Avanti, Patrick Bolan is responsible for driving the company's corporate strategy, business development and sales.
With the goal of establishing Avanti as North America's leading provider of Print MIS solutions, Mr. Bolan has sharpened Avanti's strategic focus and concentrated its R&D investments on three long-term growth areas: Handling Multiple lines of business (ie digital, offset, large format, mail and fulfillment), Business Intelligence and JDF as the integration framework to support the next-generation print shop.
Mr. Bolan was named among the Top 50 most influential people in printing by PrintAction Magazine. He has also been appointed to the Advisory Council of the Graphic Communications Management Program at Ryerson University and is a frequent speaker at Graphic Arts tradeshows and Print Association meetings and is often consulted by analysts and the media for current trends in the industry.
Mr. Bolan is a graduate of the University of Waterloo with a major in Economics.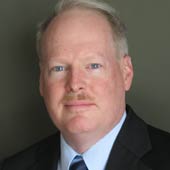 Stephen McWilliam
Stephen McWilliam is the Executive Vice President for Avanti, directing all strategic marketing activities as well as Avanti's Alliances and Partnership Strategy. His extensive market knowledge relating to the high technology and the printing industry has helped him author numerous articles in industry publications. Mr. McWilliam is also a regular speaker on topics such as Print Shop automation, Web-to-Print technologies and leading high-growth organizations.
Mr. McWilliam has over 28 years of experience in building Phase II organizations, having held executive roles, both in Canada and Europe, in several high growth companies.
He holds a Master of Business Administration degree from Wilfrid Laurier University as well as an Honours Bachelor of Arts degree from the University of Waterloo.
When not busy working in the printing industry, Stephen is a very avid bagpiper.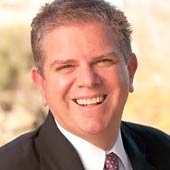 John Alden
John Alden, Vice President of sales, joined Avanti in 2013 and provides sales leadership for the Avanti Sales and Pre-sales teams, leading the development of plans and strategies for overachieving on Avanti's sales goals.
Prior to Avanti, Mr. Alden spent 17 years with Xerox Corporation in various sales management roles, including Sales Director of Production Color, where he directed the team accountable for selling digital printing presses to commercial printers and in-plant print facilities. He generated an annual revenue stream in excess of $130M, spearheaded by the flagship Xerox iGen line of products and directed 10 program managers, called "Tigers," with accountability for sales budget development across 11 states.
Mr. Alden was previously the Business Process/Lean Six Sigma Manager for Xerox Corporation and a senior strategic leadership team member who consulted with internal stakeholders and managers to define, focus, and clarify business issues and processes that would be improved by applying Six Sigma principles. In this role, Mr Alden executed a full spectrum of project management functions for each initiative, improving the effectiveness and productivity of multiple areas of the organization.
Mr. Alden holds a Bachelor of Science Degree in Communication from Cornell University.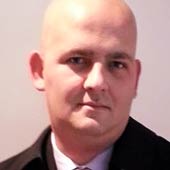 Jared Conway
Jared Conway is a senior IT thought leader living in Toronto, Canada. With over 18 years of diverse experience in software development, he joined the Avanti team in January, 2014 and is responsible for the product management, development, quality assurance and support groups working on the Classic platform.
Prior, Jared served as Director of Technology at one of Canada's most prestigious marketing/communication firms. He has managed large organizations of local/remote teams and has a depth of experience in the Online Marketplaces, Automotive, Real Estate, Retail, Travel/Tourism, parking/Transportation, Energy and Gaming verticals.
Jared has achieved the MCSD, MCAD, MDCBA and MCP designations and is actively working towards the PMP. His passions include gaming, design and programming. Another innate love is travel. Having visited 22 countries and most of North America, Jared thrives on diversity of cultures and experiencing the world's wonders first-hand with his wife, Jenny.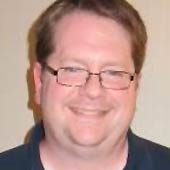 Travis Campbell
Travis Campbell has been with Avanti since July 2013, and is responsible for the financial and administrative operations of the company. Prior to joining Avanti, he held the same role of 9 years with a high-growth independent cable company that was later acquired by telecommunications giant, Rogers. Previous to that he was part of an international public accounting firm, where he managed clients across a multitude of different industries.
Travis holds CPA (Chartered Professional Accountant) and CA (Chartered Accountant) designations, which he received in 2012 and 1998 respectively. Travis volunteers as the President and Treasurer of the Uxbridge Swim Club in his home of Uxbridge, Ontario, helping grow the Club and increase its national profile in the swim community.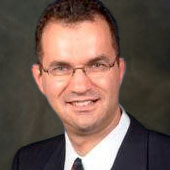 Stephen Feldman
Stephen Feldman joined Avanti in 2016 and is responsible for providing product management leadership for the Avanti Slingshot Print MIS platform. He brings with him an extensive business development background from both software and hardware industries.
Prior to joining Avanti, Stephen gained more than 25 years of experience in Product Management with leading technology companies. He previously served as Director of Product Management for Unify (formerly Siemens), leading the team responsible for their global contact center business. He managed 350 channel partners for IT consulting and managed services provider Acrodex, including HP and Cisco. While at Microsoft Canada, he developed marketing programs to streamline customer deployment of Microsoft Office. He also has served in marketing roles with Platform Computing, Hummingbird, Cybermation, ATI Technologies and Toshiba.
Stephen is a Pragmatic Marketing Certified Practitioner (PMCP) and resides in the suburbs of Toronto, Ontario with his wife and two daughters.  In his spare time, Stephen plays the bagpipes, spends quality time with family, reading, cooking, community work with children, skiing, music, theater, teaching/coaching, personal training and development and being an active participant in his daughters' education.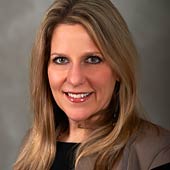 Joanne Gore
Joanne Gore is the Director of Marketing for Avanti and has nearly three decades of B2B marketing and communications experience. Joanne joined Avanti in 2014 and is responsible for the company's lead generation and conversion programs, product market launches, social media, PR and media relations, website, marketing campaigns, tradeshows and customer events.
Joanne is an industry presenter and published writer. She currently sits on the board of Xplor International, is the President of Xplor Canada, and is a returning mentor for the Ontario Summer Company, a Government initiative for youth entrepreneurship and employment. Joanne graduated as a Graphic Designer and, prior to joining the corporate world, worked in the print industry as an art director, typesetter, and printing consultant.
Joanne is a marketing geekette by day, a fitness instructor by night, and a mom 24-7.