You've Got Questions? We Have Answers.
#AskAvanti offers members of the print community an opportunity to collaborate, as well as have access to ideas and information that we believe can help drive success. Ideas that not only help streamline business processes, but ideas on marketing, and sales, and productivity hacks, and everyday lessons and challenges. Ideas for tomorrow's growth.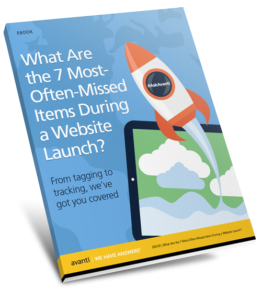 What Are the 7 Most-Often-Missed Items During a Website Launch?
From tagging to tracking, we've got you covered
Is it time to update your website? Are you adding more services to your portfolio, or trying to turn it into a "lead-generating machine"?
Nowadays, there is so much to track in terms of a new website implementation that it can be very stressful. In addition to defining your overall strategy, writing your content, choosing your images, and approving the design, you need to ensure that the right people are finding…and visiting…your new site.
Take a deep breath, download our eBook that lists the 7 Most-Often-Missed Items During a Website Launch, and let that tension go.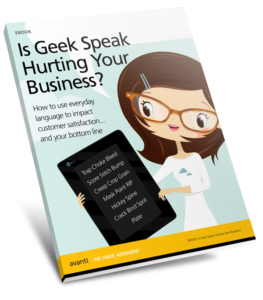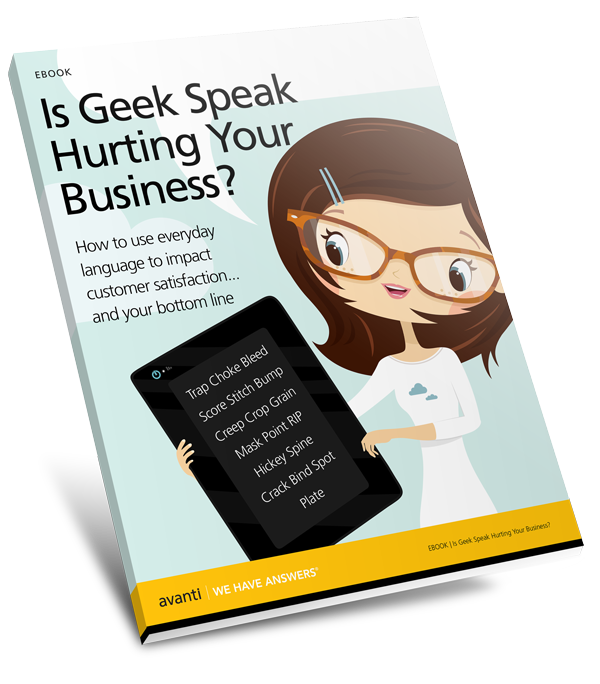 Is Geek Speak Hurting Your Business?
How to use everyday language to impact customer satisfaction … and your bottom line
"Geek Speak" can mean anything from "speeds and feeds" in software, to print terms that we can take for granted. Most businesses no longer have dedicated print buyers. Those tasked with the role of purchasing print may have little or no experience with with printers or the print medium itself. These folks could be digital marketers, administrative assistants, or procurement specialists. Does this sound familiar?
Download our eBook about tips on how to avoid common print "Geek Speak" pitfalls now!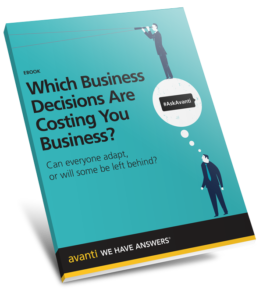 #ASKAVANTI E-BOOK SERIES – PREMIERE EDITION!
Which Business Decisions Are Costing You Business?
#AskAvanti finds answers to your biggest business questions:
Get answers to common business challenges in a 2017 environment.
Find out how to overcome internal processes immediately keeping you from financial success.
Learn how to recognize broader business opportunities.
PRINTERS TALK ABOUT AVANTI
Printing and Marketing Group, Inc. Sees the Big Picture with Avanti Slingshot

"Everyone's finally starting to see the big picture. Once you start working in estimating, you realize your true costs. We can look at history, particularly in outsourcing, and it's all in one place. We no longer need to run around and find information."

Our Daily Bread calls Avanti Slingshot a "Game Changer"

Other systems were either far behind Avanti or over-engineered. We could have spent far more on other MIS solutions, yet not received the benefits and personal attention we get from Avanti.

ASU Tackles Big MIS Challenges with an Avanti Slingshot

Avanti Slingshot has streamlined our estimating process and allowed us to capture all our costs. I no longer need to be tied to my desk in order to manage effectively. I can create an estimate right in a customer's office, or access my operation from any laptop or mobile device using just a browser.

Sull Graphics Integrates Technology For Business Growth

"Our number one priority is the same as it's been since day one, and that's quality. We'll continue shipping our very best work to our customers and, with Avanti Slingshot, we can do it more quickly, accurately and profitably."