Avanti Slingshot Add-On Modules
If you need advanced financial options, dashboards or features such as point of sale or fulfillment, take a look at the Add-On Modules.
These can be purchased individually.
Advanced Purchasing
Accounting that is organized and professional can make a big difference in how you are viewed by your suppliers. With Advanced Purchasing, you can keep your finance team on track. You possess the ability to manage your purchases effectively and, in turn, manage your costs and inventory.
Tracking requisitions, Purchase Orders (POs), and receipts are just some of the many tasks this module can help you with. When you are in the middle of a job, it can generate a PO 'on-the-fly'. This system has the ability to combine requisitions for the same supplier into one PO in order to save you money through volume discounts.
Some additional benefits include:
Producing Regular or Blanket Orders for raw materials, for either a specific job or for inventory
Allowing for "non-purchase order" receipts or receipts based on Purchase Orders
Matching payables against the receipt quantity and the purchase order cost
Managing outside services
Billing & Accounts Receivable
Avanti Slingshot's Accounts Receivables functionality allows you to leverage cost-based reporting; linking your revenues to their related costs in order to provide you with analysis data to ensure your business is operating with the margins you desire.  Avanti Slingshot offers robust features for cash receipts allowing you to accept deposits against orders, as well as for freight and postage to sales orders, full or partial payments against outstanding customer balances plus you can generate invoices for the job or partial portions of the job (if shipped in partial batches).
Additional benefits include:
Take funds and store them on the customer accounts as unapplied amounts that you can later allocate to pay invoices, deposits, postage deposits or transfer between the two accounts
The cash receipts register allows you to review the cash receipt transactions since the last register, then update them to your accounting software
You can show the associated posted deposit cash receipts on the Invoice Register Report which provides information so that deposits can be matched to invoices in Microsoft Dynamics GP (if integrated)
Includes Cost Center Based sales reports: Posting Summary of Sales Report and Sales Department Report
Provides a Customer A/R Aging view and reports (Summary and Detail) for fast access to see how old their outstanding invoices are and what you should be expecting from your customers
Includes the ability to apply a partial credit to an invoice to reduce the overall balance owing and restrict your customer from ordering more than the allowable credit extended to them

Chargeback
Breaking down the cost of a job to every last detail is a great way to discover where you are saving and/or losing money. With Avanti Slingshot's Chargeback module, you have access to detailed job costing information, both electronically and as a hard copy, to simplify reporting and when exporting to your accounting system.
Additional highlights include:
Reports can be tailored to your needs
The system integrates with several third-party accounting/ERP systems to post your chargebacks, including SAP®, PeopleSoft®, Lawson®, Microsoft® Dynamics™, GP® and Oracle®
An easy-to-use Chargeback Posting wizard that ensures accurate, timely month-end posting

CRM
In today's competitive world, knowledge is power. With Avanti Slingshot's Customer Relationship Management (CRM) module, everything you know about your customer is at everyone's fingertips, including you, your CSRs, your sales team…everyone. This customer-centric view can help your sales and marketing efforts by:
Ensuring the sales team is always in sync with the most current information about their customers' jobs
Identifying your most profitable customers for targeted sales and marketing campaigns
Managing and tracking your lead generation efforts
Driving your sales effectiveness through accurate sales forecasting
Visibility into real-time information can help you enhance the customer experience across the board. This leads to better sales and marketing effectiveness, better customer service and, ultimately, better profitability. Knowledge is indeed power.
To learn more about Avanti's CRM please see our detailed overview.
Are you ready to make the leap into a CRM? Learn Why CRM is the Lifeblood of a Print Shop.

Direct Mail Management
These days, we can never have enough time; that is why 'one-stop-shops' tend to do so well. Many print shops are looking to become their customer's 'one-stop' and adding Direct Mail services to their portfolio is one way to do this. But because it differs from traditional print estimating, you may be concerned about the additional costs of entering new lines of business, such as Direct Mail Management.
Avanti Slingshot's Direct Mail Management module makes planning and managing the many facets of the Direct Mail process that much easier. Estimating all aspects of a Direct Mail project, a shipping plan, and even billing capabilities make this module invaluable to managing Direct Mail.
Some of the key features include:
Track the actual postage used for each job with Postage Accounting – deposit management and reconciliation of each client's postage activity, capturing and reporting actual usage, including mail.dat file imports
Postage Inventory Management for all types of postage
Full online access for customers including: postage summaries, replenishing of customer's postage account, credit card processing, file and job submissions
The ability to plan, manage and track multiple drops including items to be part of the drop, quantities within each drop, drop locations and the mandatory drop completion dates
Managing refunds, overages, and available funds for timely accurate Invoicing
Management Reporting including open/closed drop shipments, client-level postage deposits vs. usage summaries, and postage inventory
The Direct Mail Management Module can provide your print shop with a complete end-to-end Business Management solution. Managing all lines of your business from creative and marketing services, print production, finishing and fulfillment is now simpler.

Document Management
Attach any type of document to your job workflow and have it be available to your employees with Avanti Slingshot's document management capabilities. Documents are easily accessible and ensure continuity from creation to delivery of your print jobs.  You can assign categories to each file to help search for specific information, or purge documents by age and/or category when no longer required.
Highlights include:
Attach documents (any file type) to customers, contacts, estimates, sales orders, jobs, products and work templates
The Avanti Slingshot server, FTP, or link to files on your local network folder (in the case of on-premise installations) acts as the central storage location of all files
Review and search for documents, by assigning categories in CRM based on attach date, who attached the document, what the document is attached to, document category, file type, and file name
Download attached documents anywhere in the workflow, including documents used for production in Shop Floor

Executive Dashboards
Avanti Slingshot's Executive Dashboards provide you with analysis tools and real-time notification functionality to help you understand and manage your business better.
Get answers to the key questions asked across departments such as:
Are we hitting our margins?
Are we reaching our sales targets?
Are we using our inventory?
The best way to 'listen' to your business is through using Key Performance Indicators (KPIs). With powerful filtering and online analytic abilities, the Executive Dashboard's graphical view of KPIs can provide you with insight into what's impacting your customer service, financials, sales, marketing and more.
Some additional features include:
Availability of standard dashboards for different roles within the company, from the President/Owner to a Customer Service Representative (CSR)
Ability to start at a high level of critical indicators and drill down with the click of the mouse – right to the document level if necessary
Customizable Graphical User Interface (GUI) so you can track what is important to you
"Push" technologies that send you real-time information
Compilation of information, from multiple areas of the company, for the whole picture

Fulfillment
Moving into fulfillment has many promised benefits in terms of the bottom line, but it also presents new challenges. The finance team worries about the high cost of unused inventory and potentially missing sales targets. For the operations team, the process from estimation to delivery of finished goods can be difficult to track. Avanti Slingshot's Fulfillment module gives you the ability to manage the process of customer order and shipments right from inventory. It also adds new functionality to your plant by expanding on several other Avanti Slingshot modules, enabling you to better manage the distribution and control of finished goods.
Highlights of Fulfillment include:
Tracking both cost and quantity for all finished goods either as an individual item or a kit
Extension of the Sales Order module to include the order of finished goods
Automatic generation of back orders and assignment of "on receipt" back order items to a specific job to better manage your inventory stock
Shipping of single orders to multiple locations
Automatic notifications when finished goods and/or inventory levels have fallen below the minimum quantity – multiple trigger points can be set up

Point of Sale
Patience is learned but in today's fast-paced world people expect to be served quickly and on-demand. With Avanti Slingshot's Point of Sale module, you can cater to your customer's need for speed while increasing accuracy, managing multiple registers, and having real-time visibility into all transactions. As the industry's first cloud-based Print MIS Point-of Sale system you can easily manage 'over-the-counter' jobs for everything from retail to satellite locations.
Additional benefits include:
User-definable payment methods, end-of-day balancing reconciliation, and payment options
Fast order entry, invoice generation and specific Point-Of-Sale reporting
Ability to enter and invoice customer orders with seamless reconciliation, reporting and payment processing

Scheduling
Being on time is one of the most important promises your business delivers. Improve your ability to deliver on time, every time with Avanti Slingshot's Print Scheduling modules. Paired with other modules, setting up and tracking planned completion dates and times becomes simpler. It is a quick and simple way to load your departments and/or machines.
Organizing your jobs efficiently, maximizing equipment use, and planning your production workflow in advance are also benefits to the Scheduling module. The system has the ability to automatically generate the estimated time needed for each job making scheduling just one step easier. Some more features include:
Full integration with shop floor data collection means tasks are automatically date and time stamped when completed and moved on to the next department
Extensive loading and scheduling reporting, by job, or by due date and time
Automatic scheduling of all operations based on priorities and dependencies of previous tasks
Management of "what if" scenarios to optimize the schedule before locking and "publishing" the schedule for everyone to see
Manually override schedules and change job priorities in order to meet deadlines
Delivering on time, every time just got easier.

Shop Floor Data Collection
As a Print Management Professional, you know how critical it is for your shop floor team to have the most current, accurate information available. Avanti Slingshot's Shop Floor Data Collection module gives your team that access. Now your employees can easily, and confidently, answer questions such as, "Where's my job?"
Not only does the Shop Floor Data Module help your team, but it can also help you by tracking labor, materials, productivity, equipment utilization, spoils, and production rates. With this information at your fingertips, you can take steps to reduce waste and increase profits. Accurate costing will roll up into key metrics such as profitability at the customer, sales rep and product line level – know your cost down to the penny!
Highlights include:
Easy, real-time data input using a variety of entry devices such as barcode scanner, mouse and keyboard, touchscreen, or a mobile device (tablet or smartphone)
Quick access to all job information, including production details, scheduling, digital assets, and an electronic view of the job ticket by the shop floor team
Powerful, built-in, messaging system that allows for easy communication between shop floor staff and your front office staff
Visual cues of the production workflow to help the operators understand the "big picture"

Triggers and Alerts
Relaxing after hours is not easy when you are in the print business because anything can go wrong in a moment's notice. Avanti Slingshot's Triggers and Alerts module makes it a little bit easier to kick back, knowing that you will be automatically…and immediately…notified of important events, from confirming an order shipment to a job being late. Imagine having the ability to set up automated emails (i.e. a quote or invoice) and eliminate manual tasks. Now you can relax, knowing that Avanti Slingshot saves you time, money, and possible errors.
Some more benefits include:
Choosing from pre-defined emails and then tailoring them to your specific needs using system variables
A one-stop source for information on all current and historical tasks enabling you to make quicker, better informed decisions through timely information
Avoiding information overload by customizing your alerts and only receiving ones that are important to you
Increased productivity by eliminating manual collection and distribution of information
Saving time and money with access to business-critical information at your fingertips
Being aware of potential customer surprises, and resolving them before the customer is even aware that there was an issue, has never been easier. And the best part is: no technical expertise is required for administration.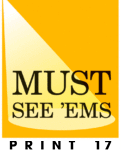 Wireless Warehouse Management
With Avanti Slingshot's Wireless Warehouse Management system, the data entry processes for warehouse management are no longer confined to a desktop. Instead, they are implemented in the warehouse location with the addition of wireless scanners, which serve as data entry points to report back to the Avanti Slingshot Inventory modules.
Avanti's Mobile application installed on a device with a built-in barcode scanner works seamlessly with Avanti Slingshot. Users can then track purchase order receipts, inventory counts, receipts from production, transfers, and adjustments. In the warehouse, users can easily log inventory receipts, counts, transfers and adjustments. Those running Avanti Slingshot will see the result of the functions performed by all users in the Avanti Mobile application in the form of inventory transactions. 
Highlights include:
Automate warehouse tracking through the use of handheld scanners which takes away the guesswork and extra labor from your warehouse management processes. The elimination of manual entry improves accuracy, accountability and helps to reduce administration costs.

Can reduce the likelihood of errors that could occur when a product is shipped or received. The system helps a company control and manage day-to-day operations by fulfilling orders more rapidly and instantaneously tracing ordered products within the warehouse. Working in conjunction with Avanti Slingshot's inventory system, it can be used for receiving, fulfillment, inventory receipts, counts, and moves.

Using a wireless, hand-held barcode scanner with integrated screen and keyboard plus a portable label printer, users can scan barcodes on incoming packages, skids, rolls, and more. They can enter additional information, if needed, on a hand-held scanner to put products into inventory and print new labels on the portable printer directly from the hand-held scanner. The new labels, when scanned for a physical count or other purposes, will automatically link to the proper inventory item in Avanti Slingshot.

Using the Avanti Mobile application, users can view a list of all jobs that are ready to be picked, and they can be directed around the warehouse in a logical walking order. The user can scan, enter, or double-click on an item to be picked to view the description, quantity required and location. They can then enter the picked quantity, confirm the picked location and receipt number. Once all the items for a job have been picked, the records will be updated in Avanti Slingshot (as partially picked, or fully picked).

Users can also accept physical inventory by scanning inventory barcodes using the hand-held scanner which will show on its screen, and they can then enter the quantity on hand. Reports are available to check the counts and help in accounting for inventory. The system can then automatically reconcile and track any overs or unders from the physical count.

Gain business-wide traceability, employee accountability and real-time speed and responsiveness using wireless, hand-held, barcode scanners.  You can move from pen and paper to a digital environment that does away with the re-keying of data and the inevitable human entry error that accompanies it. Combined with the Avanti Slingshot Inventory Management system, Wireless Warehouse Management helps to reduce fulfillment time, increase inventory accuracy, improve customer service, increase warehouse productivity and ultimately, reduce labor costs.
Note: Equipment required to run the Wireless Warehouse Management Software (Scanners, Printers, etc.) is not included and must be purchased separately.