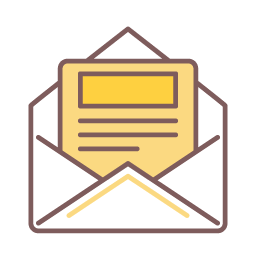 PRINT & MAIL
Where Creativity Meets Complexity
The Landscape:
As a print and mail business, you need to be competitive in a rapidly changing marketplace. Today, print and mail providers are asked to do everything from creative production through to print fulfillment and distribution. These high-ticket, end-to-end programs require a simple yet effective approach in order to manage the creative deliverables, as well as the direct mail distribution to both domestic and international destinations.
Challenges:
Increasing Competition: As competition increases, the need for quick and winning estimates for these high-ticket, end-to-end campaigns becomes more and more important. You also need to make sure that the margins that you calculated at the beginning of the estimate are still there at the end. You need to provide multi-channel support that augments the basic digital or commercial print fulfillment, while also supporting mail and fulfillment.
Need for Creativity: Mail printers need to make creative use of materials, with customizations and graphics to hold the attention of potential buyers, and get them to "open the envelope". Putting the recipient's name on the envelope isn't good enough anymore, your creativity and years of print knowledge are what make the difference!
Need for Transparency: Your customers want direct and immediate access to the various costs of these often high-priced campaigns, including accounting for postage, credit card processing, file and job submissions, production tracking, phased delivery dates, and speedy, accurate billing.
AVANTI | WE HAVE ANSWERS®
---
Estimating Excellence: In this competitive environment, the estimate is key. With Avanti Slingshot's Estimating Module, anyone can create a customized estimate across both digital and offset presses, even without years of industry knowledge. Imagine fast, accurate estimating for all elements of a project, including creative design, printing, postage, data services, drop and packages. Integration with Avanti Slingshot's Sales Order, and Job Manager modules means you are able to easily develop jobs from start to finish, combining both print and mail on a single job. Additional integration with third-party web-to-print vendors add the ability to provide a complete touchless workflow. So you can focus on what you do best.
Creative Control: For complex projects, the Direct Mail Management module enables you to plan, manage and track multiple drops including items to be part of the drop, quantities within each drop, locations and the mandatory drop completion dates. With that being taken care of by Avanti Slingshot, your creative team can focus on messaging and graphics and additional higher-margin, value-added services.
Detailed Reporting: Provide detailed reports, requests for pre-pay or status updates for your customers including: postage summaries, tracking and replenishing of customer's postage account (or hold them in an escrow account for future jobs), credit card processing, file and job submissions and delivery tracking updates.
From estimates to mail drop to invoicing, Avanti Slingshot handles the complexity associated with Print and Mail. It enables your operation to stay competitive and offer the latest and greatest services to clients. In fact, Avanti Slingshot has over 20 modules and connectivity points to manage all of your lines of business throughout your print shop for Print and Mail, and beyond. Learn more in our modules section or contact us for a demonstration.
HOW DO WE HELP?
Avanti Slingshot uncovers the answers required to make informed business decisions that maximize customer and product profitability, based on key ROI drivers – cornerstones to the growth and success of your business: