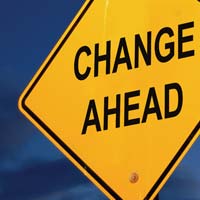 Avanti Slingshot Tech Tip – Change Orders
---
Updating jobs in production and tracking changes
Ever had a job that seems to have been changed at some point during the production process? Now you can see who made the change, what changed, who approved it and when.
When a job enters production, often there can be changes that need to be made to the job – be it production quantity, adding a bindery process, changing or removing a bindery process – really, anything. There are two ways to make changes to jobs that have been released to production. One way is quick and easy and works for jobs that have been released, but have not yet actually entered production. That is: cancelling the release, making whatever changes are required, then rereleasing. That works great when an estimator releases a job, then requires to make quick changes and quickly rerelease the job. But what happens when a job enters production and the job is in progress?
A feature in Avanti Slingshot, called "Change Orders", allows changes to be made on jobs that have been released, without cancelling them, and allowing for tracking revisions, who made the revisions, who approved the revisions, and when. This approach is great when multiple estimators and multiple managers have access to jobs and may be responsible for updating and making changes.