---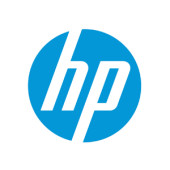 Bringing the benefits of highly automated workflows into reach for thousands of HP Indigo users; HP and Avanti have developed an interface to integrate Avanti's award winning Print MIS software with the HP PrintOS workflow portfolio. Avanti is the only provider of MIS software in North America to offer this level of connectivity with HP PrintOS . With Avanti; virtually all facets of the print shop; such as job submission, printing and business management functions like estimating, purchasing, job costing and tracking are now automated.
This webinar will demonstrate how the Avanti/HP synergy can:
> Significantly reduce costs throughout the print production process by eliminating points at which human intervention is typically required.
> Save time by eliminating time-consuming manual data entry by the CSR, freeing them up to focus on more important tasks.
> Reduce re-work caused by transcription errors from incorrect job information.
> Increase customer satisfaction by reducing turnaround time.
> More effectively manage the business by receiving actual costing information for each digital job.
> Better manage inventory, (ie. paper) through real-time information on specific paper used on each job.
> Make it easier for your clients to do business with you by providing 7/24 access to the Print Shop.
---