---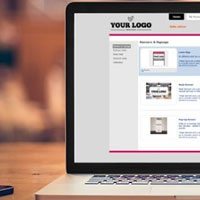 According to InfoTrends, 53% of workflow today lacks automation. Many printing shops have automation in just parts of their shop, often as a mixed combination of spreadsheets and manual processes that we call "islands of information." What if you had a bridge between these islands?
Attend to learn about the integration between Avanti's Slingshot and PageDNA that removes bottlenecks and workflow breakdowns to bridge the gap between your "islands of information."
In this webinar learn how the power of this integration will enable you to:
• Reduce manual steps and tracking – no more re-keying of information
• Accept jobs from anywhere, including web-to-print systems, hardcopy scan, legacy data systems and network printing.
• Produce jobs on any production press, including production print output, department printing, document management and workflow applications as well as electronic output and archiving.
• Track even the most complex jobs.
• Leverage professional and comprehensive reporting. Join us to learn how bridging the islands of information is a game-changer!
---