---
  An Interview with Avanti's Account Manager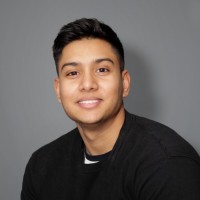 Where were you born?
Born in Dhaka, Bangladesh but raised in New York, United States.
Any siblings/children/spouse/pets?
I have a younger brother and an elder sister. I recently got married, no plans on having children yet!
What did you study?
I majored in Graphic Communications Management and minored in Marketing at Ryerson University. Received my Bachelor of Technology (with Honours) in 2014. Previous to that, I studied Business Commerce at McMaster University.
Where did you work before Avanti?
I worked at The Central Group as a Project Manager. My role consisted of managing project development in retail display packaging.
When did you start at Avanti and why?
After leaving my role as a Project Manager, I took a 4-month vacation to travel. After that, I started working at Avanti in May 2015. At that time, Avanti Slingshot was the new innovative MIS software and I was intrigued to apply and join as an Implementation Specialist.
What do you most love about your role?
Now, as an Account Manager at Avanti I get to spend time with our clients, get to know their business and help them succeed and achieve their business goals. I enjoy helping our customer!
How has your role changed over time?
From Implementation, to Customer Experience and now Account Management – my role has changed significantly, and I enjoyed every step of the way.
What's the one thing you're most proud of? (personal/family)
I was able to help my parents buy their first home at the age of 25.
What influenced you to get into your role?
I have always enjoyed helping others, whether its to physically help my neighbour mow their lawn, or contribute to charities, or even help clients with their business needs. Account Management allows me to express myself, communicate with individuals, and help both the customer and Avanti grow.
What books are you reading?
You are Awesome by Neil Pasricha
24/6: The Power of Unplugging One Day a Week by Tiffany Shlain
Last movie/TV Show you saw.
The Blacklist – love this show!
Favourite music/artist
I don't have a favourite music genre, I love it all!
I have a couple of favourite artists: Bill Withers, Stevie Wonder, The Police, Parcels, Roosevelt
What do you do in your spare time/hobbies?
I am a musician and fitness enthusiast. If I am not at work, I am either writing music, or at the gym lifting weights.
What do you do from day-to-day in your role?
Life of an Account Manager: Gather information, Communicate, Sell! I contact many of our existing client's day to day to see how they are doing and what areas of their business are they looking to grow or need assistance with. Almost every day, I speak with our Product Support, Customer Experience, and Product Management team. I am either on the phone, drafting up e-mails or quotes, and at times visiting customer businesses.
If you had one piece of career advice to give, what would it be?
Always be a student, learn new material, new skills, and apply it! Check out LinkedIn's E-Learning feature – its awesome! (not sponsored, haha)