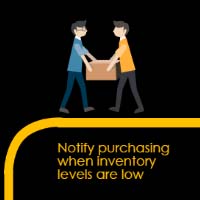 Infographic:
Why Print MIS?
---
Ever wonder WHY it's important to have a Print MIS solution?
By having real-time data and information at their fingertips, company owners are realizing the value in extracting business analytics and costing data produced by equipment and/or software. With a Print MIS solution, the business intelligence that can be gleaned will prove critical for the business decision makers within a company to ensure profitability, sustainability, and growth.
This infographic highlights the various areas in which a Print MIS positively impacts your bottom line.