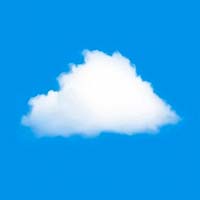 Innovation, Personalization and the Cloud
---
This article originally appeared in "News from the Printerverse" and features predictions from industry leaders around the world.
Read what Joanne Gore, our director of marketing, predicts for marketing and the print industry:
Joanne Gore – Director of Marketing, Avanti / @avantisystems
I predict that 2015 will see a turning point in the Print industry, as we begin to integrate both online and offline marketing strategies for both end-users as well as ourselves. As I recently wrote in "News from the Printerverse", we are an industry with a rich history in craftsmanship and (very) old-school technology. And although we have struggled over the years, we have the opportunity to marry some of these old-school techniques with new school ideas. We're going to start seeing more and more cross-over, with the incorporation of QR codes and AR (Augmented Reality), resulting in the best of both physical and virtual worlds.
I also believe that now, more than ever, the future is wrapped in the Cloud. The focus will continue to be customer-centric, with printers requiring instantaneous access to all aspects of a job as it moves through the shop, while eliminating breaks in the workflow. Investing in cloud-based software, which also works as a solution to their Print MIS concerns, is the way to go to ensure the biggest "bang for their buck".  Companies who have not moved forward and/or invested in this technology will quickly lag.