---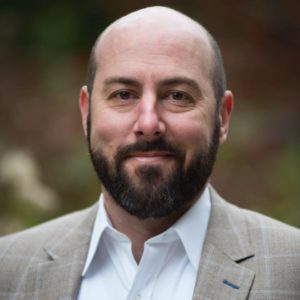 Avanti has been able to grow rapidly largely because its entire team is committed to creating dynamic products that evolve with print shop owners' growing appetite for workflow automation.
That laser-like focus on customer-driven innovation is why, in just one short year, Kevin Shaw has come to lead Avanti's Marketing, Product Development and Customer Experience (i.e. support).
Kevin started his career in Graphics and Print Management 18 years ago, working for Ricoh in Toronto, Canada. Since then, he has held a variety of roles in the software industry – including, Sales, Advisory Services, Product Management, and Product Marketing – which gives him the well-rounded experience and leadership that will continue to drive Avanti forward.
Kevin holds an MBA from the University of Liverpool and is a Chartered Member of the Canadian Institute of Management. Growing up in Barrie, ON, Kevin inherited the entrepreneurial spirit from his Parents who held day jobs as Teacher (Mom) and Accountant (Father) and small business owners by night. From an early age, he worked at his family-owned and operated donut stores.
Kevin lives in Toronto with his wife, Adele and his two children, Norah and Dryden.
Finally, here are two things that Kevin wants people to understand about Avanti – in his own words – which provide you with a real sense of his commitment to the print industry:
'Avanti is a great company, made by the energies of great people. It constantly impresses me how everyone goes above and beyond to delight our customers.'
'The future is bright for Avanti and we have much in store for the customers we are so passionate about serving.'