---
… and all around winner!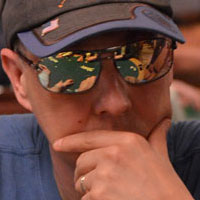 Marc Rhodes, Implementation Specialist at Avanti, was born in Manhattan, New York. An avid poker player, Marc is the oldest of 3 children and has been married to his lovely wife, Liz for 29 years. They have 2 daughters; Abbey (25 years old), who recently moved to Buffalo, NY; and Audrey (21 years old), who lives in Indianapolis, IN.
A student of University of Evansville and Indiana University-Bloomington, Marc studied Management Information Systems and Business. He got "into the biz" after a computer leasing client of his mentioned Marc's name to the owner of the largest commercial printer in Indiana. "He convinced me that printing is where it was at … even though I did not know 4-color process from Crayola crayons".
Initially Marc was a CSR while learning the trade, eventually moving up through operations management. Ultimately he became part of a team that selected, and implemented, an MIS solution at that same plant, which was acquired shortly thereafter by Cenveo.  "Cenveo liked our MIS solution and I joined a team that implemented it at 26 Cenveo commercial print plants over the next 3 years," shares Marc. "After that project was completed, I decided to make Print MIS implementation a career".
After stints with Kodak and BKD (a big 10 accounting agency), Marc joined Avanti in 2010 as part of the Avanti Classic team and moved over to the Avanti Slingshot implementation team in 2013. As he puts it, "When I interviewed with the management and ownership team, I believed they were a company and team that shared my passion for customer satisfaction".
When asked what the most significant changes that he has seen in the industry over the years, Marc shared the following:
"When I started in printing, it was a mystical art form that required craftsmanship and the cost of that craftsmanship was very high. Although there is still a place for that today, technology has, in many cases, changed the end-user's perspective and focus. Less emphasis is being placed on quality of printing and more on quality of the service, breadth of services offered, and the per-unit cost of those services. Due to this, the role a Print MIS solution like Avanti Slingshot can play becomes much more important in helping printers manage their clients and their offerings."
Although some of the folks who work with Marc can attest to his poker-playing skills, (his twitter handle is @indyzenpoker after all!) many may not know that he's actually good at it! Really good as a matter of fact. Marc has played in the World Series of Poker main event, as well as other big money and championship "bracelet" evens. "I am one of those players who is actually profitable at it. I consider it an exercise in statistics, probability and psychology, rather than just gambling".
When he's not travelling or winning money at poker, Marc enjoys shooting sports, (hand gun and shotgun), reading a lot, going to concerts and hiking. His favorite band is The Beatles. So much so, that his eldest daughter, Abbey is actually named after their Abbey Road album (get it? Abbey Rhodes, Abbey Road).
Marc is passionate about his family, his music and book collection. He loves to spend lots of time with his wife, Liz. They both love to travel, whether it's a day trip, or a week in Costa Rica or Jamaica. And of course, they go to Las Vegas at least once or twice a year.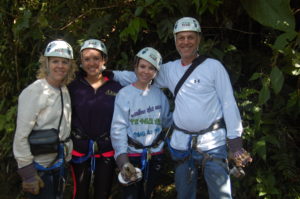 From print to poker, Marc Rhodes is an all-around winner.