My Scoop for DscoopX 2015
By Jack Lafler – Pre-Sales Software Engineer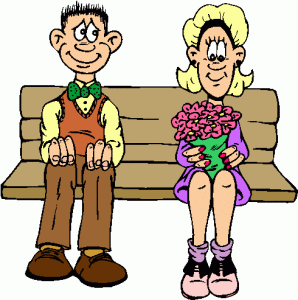 A tradeshow is often like a first date. Expectations are high as you prep yourself, make all the plans, have great hopes, get excited…and…and…
Dscoop is no different – it's an adventure with all the potential and pitfalls of that first date.
When those pitfalls occur, you can either go with them, or, work around them. This year, DscoopX began with Thor, a freak snowstorm which hit Washington, canceling flights for both the sales staff and attendees. Sales people juggled flights — we showed up, (can't disappoint) and our date moved forward with anticipation. I, myself, ended up driving down from Massachusetts (thank goodness for 4-wheel drive and a new set of tires)!
Yeah, we can do this.
Why do we do these shows? Well…why do we date? To discover new connections, learn something about a prospect we did not know before, learn about the cutting edge of printing technology… and to show off our uniqueness. Yeah, we got it, and our market wants it. And of course, we want that next date; that next step towards a sale…the trade show is the 'Look at me! I have what you need.' And DscoopX did not disappoint.
The dreaded night before: Are we ready? Is it perfect? Will they be impressed? There's usually a glitch or two. Needing to borrow a tool we forgot to bring; righting a glitch in the software; getting the marketing manager to the hotel in the Washington snow. Phone calls…emails. Ok. Ready to meet and greet.
Tradeshows attract people and companies from all over the world who find the location a convenient platform to browse their options, and size us up. This year's DscoopX exceeded expectations. The diversity of clients…amazing! Within the scope of the first few hours the team charmed potential Avanti customers from Costa Rica, Peru, Mexico, and Colombia. The Latin American market is gaining pace with North America and Europe, illustrating just how much smaller the world has become. Everyone is looking for a better system to improve their workflow, nationality notwithstanding. It is exhilarating. The excitement is palpable as we are close to closing several sales. The initial trials of weather and setup are overcome and we are caught up in the energy of this short, quick, intense experience. Ah, the first date.
The wining and dining aspect of a tradeshow is not a small deal. HP carefully chooses location and venue. Due to the storm this year, some of the staff at the Gaylord National Resort and Convention Center were not able to come in. Another small glitch to overcome. Yet they pulled it off. The Friday night party was a blast and well attended; what better way to have a great date than with good food, drink and live music.
So…how did our 'date' at DscoopX go?
Fabulous! We paid attention. We got attention. We made new connections, revisited old ones, and discovered new technologies.
By the way, 'scoop' is Irish slang for a pint, which leads me to askin' ye to be havin' a scoop or two to honor the Irish this St. Patrick's day! Erin go bragh!