---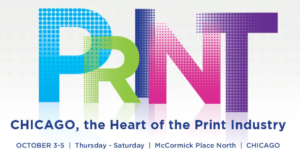 Avanti has helped hundreds of In-plant and Commercial print providers eliminate manual processes and significantly improve profitability with our award-winning JDF-certified Print Management Information System (MIS). Avanti Slingshot MIS is one of the most advanced touchless workflow solutions in the industry in which information is seamlessly sent and received from prepress applications, presses, and finishing equipment. The system efficiently handles large/grand format, print and mail workflows so you can deliver more jobs, in less time, with the confidence in knowing that all aspects of estimating, production planning, warehousing, shipping and billing are incorporated into one easy-to-use Print MIS platform.
This webinar will showcase some of Avanti Slingshot's best-selling modules, and feature some exciting new developments and enhancements being unveiled at Print 19 in Chicago this September
Register for this "sneak peek" and see for yourself how Avanti Slingshot helps eliminate the re-keying of information, automating labor-intensive administration tasks and connecting other key software tools and equipment that you count on to manage the business.
---