---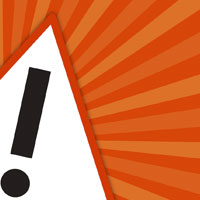 Real-time triggers and alerts enable print shops to increase the speed and accuracy of their business processes while simultaneously ensuring everyone is kept up-to-speed and ready to react – 24 hours a day, 7 days a week.
Select from a series of pre-defined triggers that you tailor to automatically execute whenever a given event happens. You set the parameters that define the event as well as whatever the action is to be performed.
Join us to see how using this module can help to:
• Get a one-stop source for information on all current and historical jobs
• Gain visibility to real-time information on job cost/tracking, job profitability, invoicing, scheduling, shipping and change order information
• Save time and money with access to business-critical information at your fingertips
• Make faster, better decisions through timely information
• Eliminate surprises for both you and your customers
• Increase productivity by eliminating manual collection and distribution of information
• Avoid information overload by only receiving alerts that are important to you
• Be aware of potential customer issues and resolve them before the customer is aware that there even is an issue
• Manage your business better, with improved productivity, reduced costs, increased revenue and higher customer satisfaction.