---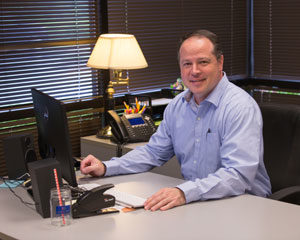 Selection of the proper Management Information System (MIS) is one of the most important business decisions you can make.
• How do you decide which Print MIS is right for your business?
• What insights can a system give you that you wouldn't have realized without it?
• Where is the Return on Investment (ROI) on an MIS implementation project?
Join Keith Sullivan, president of Atlanta-based marketing services provider Sull Graphics, as he shares his company's growth challenges and MIS objectives, and takes us on their journey of selecting a Print MIS and how they made sure they were getting the most out of their investment in a Print MIS.
Keith will cover valuable tips, insights, and lessons learned, and share how technology has helped them to reduce bottlenecks, human touch points and turnaround times as the company continues to grow. He'll explain how you can get the most of out of an MIS investment, and how they can tangibly measure the ROI across the entire organization. He'll also provide examples of how, following the implementation of Avanti Slingshot, they can measure the value of many time, process and communication efficiencies achieved in terms of hard dollars.
Avanti Slingshot Print MIS has helped Sull to drive 20% growth without the need to add administrative to support the additional volume, and the future is bright!
---