---
by Joanne Gore – Director of Marketing, Avanti
This article was originally published in the May issue of Graphic Arts Magazine.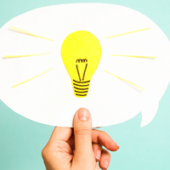 Most people who read my articles know that I tend to focus on marketing, more specifically, B2B marketing and, even more specifically of late, B2B marketing in the print industry. And although I've spent my marketing career in the tech industry, I don't consider myself a "techy" (I prefer the term Marketing Geekette).
So here we are. A marketing geekette offering tips on implementing a Print MIS. Fear not, I'm not going to get all " jargonny" on you. Rather, I will look at some questions that are asked most often, as well as some best practices regarding Print MIS solutions that are utilized today.
As with any purchase, particularly one as complex as Print MIS, budget is clearly a factor when evaluating all offerings. It's important to consider not only the cost of the solution, but also any organizational costs you may incur such as employee training and ongoing support and maintenance.
First and foremost you must determine your goals. Are you looking to reduce lead times, improve customer relationship management and retention, and/or reduce operating costs? Once you establish your key goals for the implementation, you can then clarify other considerations.
What functionality are you looking to implement? There are a lot of modules to choose from and you may not need or want them all. Modules include: Print Job Estimating (where the job typically starts), Scheduling, Inventory, Barcoding, Shipping Integration, and Accounting, just to name a few. Think about what functionality you need, and what will best help meet your organizational goals.
Do you plan on tying in Print MIS modules with your existing Accounting, Inventory, or Human Resources System? Will you leave them separate, or do you want to migrate the whole system over to one Print MIS solution? This can be a difficult decision, with many pros and cons, depending on your organization. Key considerations include: data migration and consistency; legacy systems; business intelligence; and your implementation timeline. Again, having clearly defined goals will help you with these decisions.
Don't Forget About Your Staff
It's important to include your team throughout the implementation process. These are the folks who will be using the system day in and day out.
After all, the data that you rely on from your Print MIS will only be useful and reliable if it is complete and accurate. So, how do you encourage your team to participate completely and consistently? How can you turn the transition into a positive experience?
AFTER the implementation
Your goal is to "go live" with your implementation as quickly as possible, so that you can continue to grow your business. Will you remember everything that you may have been shown during training? Are you using all of your modules effectively? Have you run into a scenario that has you scratching your head? Did you forget some of the tips and tricks you were shown?
When selecting a Print MIS, one of the most important considerations is Post Purchase Support. You want to ensure you are working with an organization that will support you not only through the implementation, but into the future. The organization you are working with should follow through with any employee training that needs to be done, as well as provide technical support. Your relationship should be a partnership, and as your needs change, the organization you are working with should help you ensure the Print MIS system changes with you.
Be sure to take advantage of all of the post-implementation services offered by your provider, particularly the many benefits that are included with your support contract. These typically include: workflow tuning; refresher training; one-on-one coaching sessions; tips and tricks; assistance with complex scenarios; new features videos; and more. And don't forget to share these "perks" with the rest of your team.