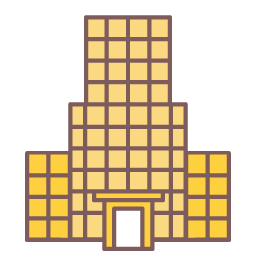 IN-PLANT
Creating Value in a Changing World
The Landscape:
Being an In-Plant print provider, you are looking to be the "one stop shop" for your entire organization and community. As a result, you need to focus on the bottom line and continually prove your value. Just because you are in-house, doesn't mean you lack competition. With outside commercial printers constantly calling on your organization, you have to demonstrate your competitiveness in the market through pricing, excellent customer service and expanding the breadth of your services.
Challenges:
Team Changes:  Your staff may be changing as key players retire and younger people, often less familiar with print, replace them. When you lose a team member, you also lose the years of training and expertise learned on the job.
Competing with the Outside World: You are expected to compete with commercial printers who are looking for their share of business in your organization. Consequently, you need to be competitive in terms of cost, speed, and range of services. You want to make your shop "indispensable".
Managing Change: Increasingly, In-Plants are expected to "eat change for breakfast, knowledge for lunch and evolution for dinner" as the industry and the internal dynamics of the organization change.
AVANTI Solutions
Clear Reporting: With numerous standard reports, Avanti Slingshot's Reporting Module can help you make sense of all the information being gathered. From extensive costing, job tracking, and efficiency analytics, you can share valuable insights with your corporate stakeholders and help manage KPIs with less experienced team members.
Effective Job Tracking: While diversification can seem overwhelming to those used to one line of business, Avanti Slingshot integrates with both legacy and new equipment to help arm you with everything that you need to track multiple orders seamlessly.
Ease of Integration: Avanti Slingshot's advanced JDF framework helps our customers move away from "one-off" JDF customization projects to an environment where new equipment and new software can communicate in a very cost-effective way. The list of Avanti Slingshot-supported pre-press software and production equipment features many of today's leading vendors…and is growing every day so the solution can change as you do.
In-Plants are set up for the long haul with Avanti Slingshot. In fact, Avanti Slingshot has over 20 modules and connectivity points to manage all of your lines of business and provides the technology to help you evolve together with the industry, so you can keep those external print shops outside. Learn more in our modules section or contact us for a demonstration.
HOW DO WE HELP?
Avanti Slingshot uncovers the answers required to make informed business decisions that maximize customer and product profitability, based on key ROI drivers – cornerstones to the growth and success of your business: