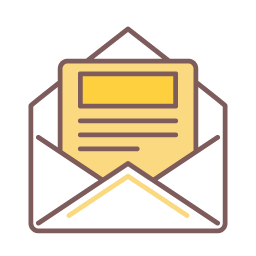 DIRECT MAIL
Where Creativity Meets Complexity
The Landscape:
You may have originally started as a direct mail shop but today you've likely expanded your business into printing, digital marketing campaigns, data mining, website design and other value added services for your customers. 
Businesses are aware of how important it is to have intensive, targeted marketing campaigns. A Print and Mail services provider can offer a competitive edge, and the right tools can help ensure that advantage.
Your customers need a provider that can automate, integrate, and implement their campaigns with expert efficiency and you need to provide your customers with the custom tailored services designed to meet their marketing goals.
Challenges:
Competitive flexibility: In this competitive environment, responsiveness, accuracy, and flexibility are crucial attributes your customers demand in selecting a print and fulfillment or direct mail partner. You need a system that can help you manage the process right from the original quote down to the final billing because your customers want a full-service, end-to-end solution.
Postage tracking and management: Tracking postage and postage deposits to customers and specific jobs is critical, so it is essential that you be able to track postage escrow accounts, meters and permit accounts. Costs associated with postage inventory also need to be tracked and reported and you absolutely must be able to monitor and reconcile your ACH trust account spending which pays for direct mail.  All of this takes time, labor, and spreadsheets and creates multiple opportunities for errors.
Manage all print and mail operational processes: Expert management of every detail for a mail job is the life-blood of your business.  You need to clearly and accurately communicate the requirements of a job to your production staff or you risk delays, customer dissatisfaction or even lost business.  You want a way to capture all of the mailing details at the job level and have it flow throughout your workflow to mitigate errors, omissions, and unexpected costs.
Deep insights and reporting: Knowing where your job stands regarding profitability is critical.  You need a way to gather and analyze your project data so you are armed with the right information to identify bottlenecks, unexpected costs or process issues.

Fast and accurate postage estimating and billing:  Your customers want direct and immediate access to the various costs of their often high-priced campaigns that account for postage, credit card processing, file and job submissions, production tracking, phased delivery dates, and fast, accurate billing.  You need a way to find and secure the best postage rate possible.
AVANTI Solutions
Complete End-to-End Solution: Avanti Slingshot's Direct Mail management gives you the ability to provide comprehensive estimates, including postage, postage tasks and sorting tasks that carry through to the final invoice.  Direct mail pricing and costing, mail drops, and repetitive mail programs are handled easily, allowing you to capture all mailing information and support pre-negotiated rates.  You can now plan, manage and track multiple drops including items to be part of the drop, quantities, locations and the mandatory completion dates for the mail drop.   Our Direct Mail Management Module provides your print shop with a complete end-to-end Business Management solution.
Postage tracking and management: Avanti Slingshot's Direct Mail Management allows you to track the actual postage used for each job with its Postage Accounting features. Deposit management and reconciliation of each client's postage activity as well as capturing and reporting actual usage is also included.  With our built-in ACH reconciliation support, you can now streamline your mailing processes for reconciling postage in "real-time," eliminate the countless spreadsheets and save time, effort and money.
Avanti Slingshot Streamlines Mailing Processes: For companies dealing with multiple postage/mail projects, keeping track of every detail can be daunting.  Having all mailing details attached to a sales order (applying to the whole job) enables CSR's to capture the postage/mail project details from the get-go. By including all of the postage/mail project details as part of the job, users can quickly see all of the required components of the job relevant to mailing/postage.
BCC Software integration: Integrated with BCC Software Mail Manager™ , Avanti Slingshot will provide you with seamless communication of the mailing and production requirements for a job, enabling uninterrupted processing of mail jobs and full palletization support with merge/purge efficiencies.
For Print and Mail shops, the integration will eliminate risk and errors that typically result when mailing lists are processed. Postage, reports and production mail files will now be added directly to an Avanti Slingshot order, ensuring all mission critical information is centrally located. Business requirements that impact mail sorting rules will be communicated automatically to Avanti Slingshot to create correct mail drop and postage information.
Answers When You Need Them: You'll have full online access to your customer's mail usage including postage summaries, replenishing of customer's postage account, credit card processing, and file and job submissions.  Management reporting includes open/closed drop shipments, client-level postage deposits vs. usage summaries, ACH reconciliation statements, postage inventory and project profitability.
Stay Competitive: Avanti Slingshot's Direct Mail Management module makes planning and handling the many facets of the Direct Mail process that much easier. Estimating all aspects of a Direct Mail project, a shipping plan, and even billing capabilities make this module invaluable to managing Direct Mail. You can manage postage refunds, overages, and available postage deposit funds for timely accurate invoicing and reporting.  With the flexibility to manage postage method, type, and sort options, you can provide the best rates to your customers quickly.
Learn more about Avanti Slingshot for Print & Mail