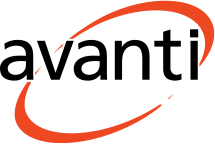 Efficiency. Control. Visibility.
With Avanti, you can have it all.
From order entry through to invoicing, Avanti Slingshot enables you to work more efficiently, control your costs and move jobs through the shop without delays.
HOW DO WE HELP?
Avanti Slingshot uncovers the answers required to make informed business decisions that maximize customer and product profitability, based on key ROI drivers – cornerstones to the growth and success of your business:
It's Easy
Transitioning to Avanti Slingshot is quick and painless with our Quickstart database.
It's Connected
Avanti Slingshot allows your software and equipment to speak the same language.
It Grows your Revenue
By providing real-time, business-critical information that enables you to manage your business better. Improved productivity, reduced costs, higher customer satisfaction, and increased revenues are all results when you switch to Avanti Slingshot.
Join other Avanti users and experience the ROI of print MIS