Call Us Toll Free: 1-800-482-2908
Want to see where Avanti Slingshot® workflow automation can work for your business?
Talk to the experts at Avanti and calculate your ROI today! Learn how the Award winning Print MIS platform can help your print shop increase profits without adding admin costs.
When you book an evaluation, here's what you'll get:

Live, online access to one of our Workflow experts to review your current state
A customized demo using your job samples
Workflow Automation recommendations on your current Print shop environment, including: orders/jobs, planning, materials, production distribution and accounting.
A live overview of how to use Avanti Slingshot® to grow your profits with no additional administrative costs
Insights into how to keep you ahead of your competition
Any topics you tell us in advance to specifically cover
All your questions answered
Get a no-obligation Workflow Evaluation

 YOUR HOSTS
Our experts know that the best way to understand is to see the platform in action. They are here to take you through the initial steps and answer any questions.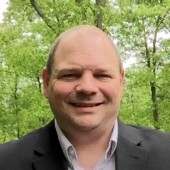 ARRON ROBINSON
Technical Specialist, Avanti
Arron is our "go to" person leveraging MIS software to manage complex processes in the business. His focus is on integrating systems and optimizing efficiencies and throughput. His expertise lies in PDF and JDF workflows, working with customers and partners on their efforts.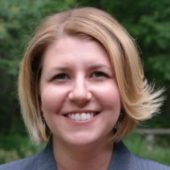 AMY LEITHEISER
Technical Specialist, Avanti
Amy is adept in impacting business growth, igniting team performance, and maximizing profit for the printing operations that she works with. She has a deep understanding of the needs of the industry and communicates technical concepts in a relatable way.