---
Fast Tasks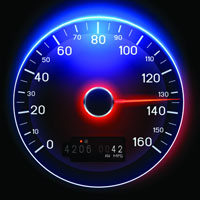 Have you ever come across several jobs or estimates within Demand Estimating, Litho Estimating and/or Order Entry that use the same tasks again and again? There is actually a way to set commonly-used tasks into a single button click. These buttons are called "fast tasks" and can be set up as general or specific to a user. Generic fast tasks will show up if the user that is logged in does not have specific user fast tasks set. Here's how:
1 – From the Avanti Menu, navigate to; Tools > Setup > Company > Fast Task Editor

2 – On the Avanti Fast Task Setup window, there will be 2 radio buttons: Generic Settings, which any user will see if they do not have specific user fast tasks set up; and User Settings which assigns fast tasks to a specific user that only they will see.
3 – To set up a Fast Task, simply click 1 of the 12 black buttons. This will bring up the Task Code that will be your fast task. Simply set up the Tasks you want brought up through this button by clicking the Magnifying Glass icon. You can also set a name for the Fast Task button in the Key Caption field. When you are satisfied with your settings, click OK, and the black button will be populated.

4 – Setting up specific User Fast Tasks is exactly the same. You just have the extra step of choosing which User will be assigned the Fast Tasks. Simply click the Magnifying Glass icon next to Sales Rep to choose a User and bring up their set of Fast Tasks.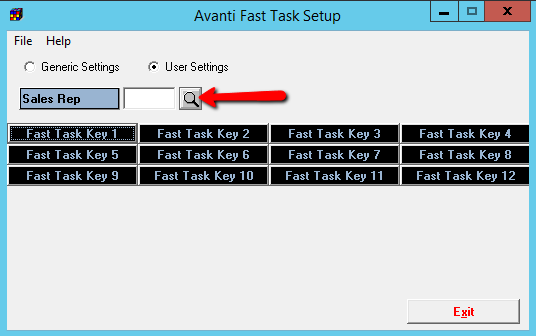 Please note that there are a maximum of 12 Fast Tasks that can be created in general, and per user. You can view these Fast Tasks within the Demand Estimating, Litho Estimating and the Order Entry module. Fast Tasks are shown within the Task Details tab on the Demand Estimating and Order Entry module, and shown within the Departments tab within Litho Estimating.