An Interview with Avanti's Marketing Manager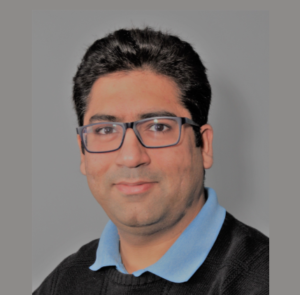 Where were you born?
I was born in Karachi, Pakistan – a city of 20 million that never sleeps. I moved around a lot growing up which probably translates into my passion for travel now that I am older.
Any siblings/pets?
I have three brothers and I am the youngest. My eldest brother is a physician, and my other two brothers are in the Air force working as fighter pilots. As for pets, I plan to get a dog and a cat sometime in the future.
What did you study?
Even though I initially took courses in computer science and aeronautical engineering , I transitioned and did my bachelor's in psychology and an MBA in international business.  I now find my schooling to be very practical as I can apply the concepts I learned in the work I do everyday.
Where did you work before Avanti?
I have worked for Coca-Cola, Udutu and Glacier Media prior to joining Avanti. Some of the roles I have previously held are Project Marketing Manager, Business Marketing Manager and Product Marketing Manager.
When did you start at Avanti and why? 
I joined Avanti about 18 months ago as a Digital & Database Marketing Manager. I thought the challenge ahead of us was very interesting and the people at Avanti very bright. It excited me because it permitted me to make an immediate impact. 
What do you most love about your role?
I love the people I work with – everyone is super helpful and super smart, and it really motivates me to do my best. My previous boss, Stephen McWilliam (who recently retired) , was a gem of a guy and my current boss Kevin Shaw was recently voted the M.V.P – I feel lucky to work with such great people.
What's the one thing you're most proud of?
I am very proud of the marketing team at Avanti. Everyone in the team gives their 100% and tries to make a genuine effort to live up to the high standards our customers expect of us.
What books are you reading?
I am not reading anything right now, but some of the books I have read in the past and enjoyed are
The Art of War – Sun Tzu
Great Expectations – Charles Dickens
Moby Dick – Herman Melville
Essays in Sociology – Max Weber
Zealot, Jesus of Nazareth – Reza Aslan
Last movie/TV Show you saw.
HBO's "Sharp Objects" and AMC's "The Terror" – I think both are fantastic shows.
Favourite music/artist
Jeff Buckley, Kurt Cobain – R.I.P
What do you do in your spare time/hobbies
I play video games – I am playing "Days Gone" and "Red Dead Redemption 2" right now.
What are some causes that you care about?
Homelessness – I feel its our collective failure as a society if we still have people living on the streets.