---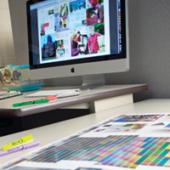 Users may have jobs that does not require any printing, however they require other task such as prepress, binding or even outsourced tasks. A popular question always comes up on how this can be done in the system, so here is your answer!
Step 1: Create a work template using the assembly section.
Note: Work Type can be set to Generic Work Type or a type that is created.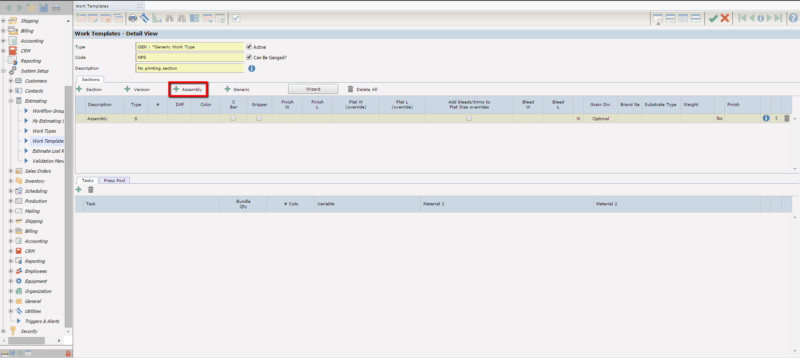 Step 2: Add all necessary tasks for a non-printing job and save the template
Note: Tasks can be added or deleted at the Estimating level under the sections tab.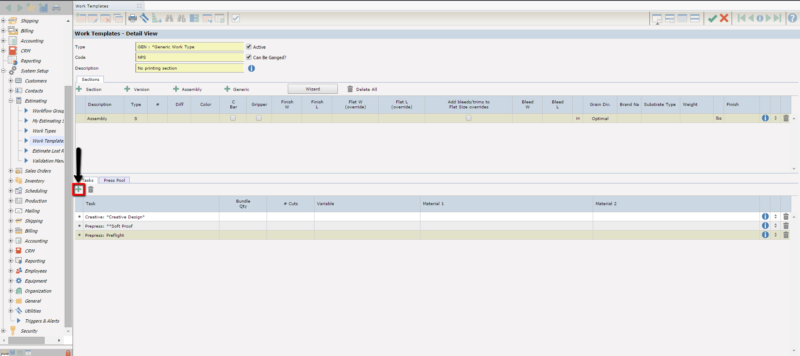 Step 3: Bring template into estimate as a line item
Note: This template can also be brought into the estimate as a section line, please see Step 3 (Option 2).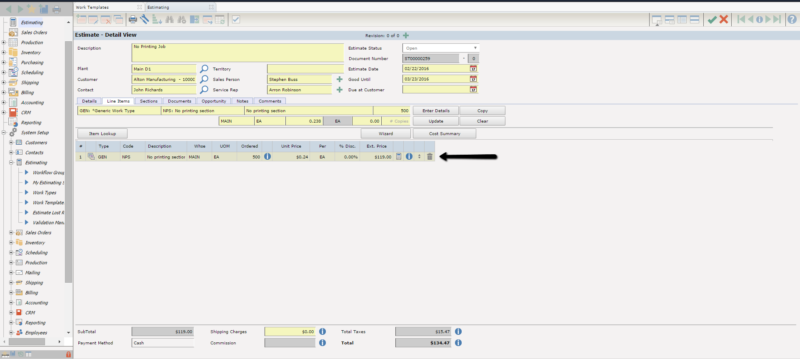 Step 3 (Option 2): Bring template into an estimate as a section item. Click on the add template button.