2018 Avanti User Group Conference #AUGC18
We are pleased to announce that this user group is now in its 25th year. For those that have attended in the past you know how great these events are and for those who've never been, it's the perfect opportunity to make some new friends and learn a ton!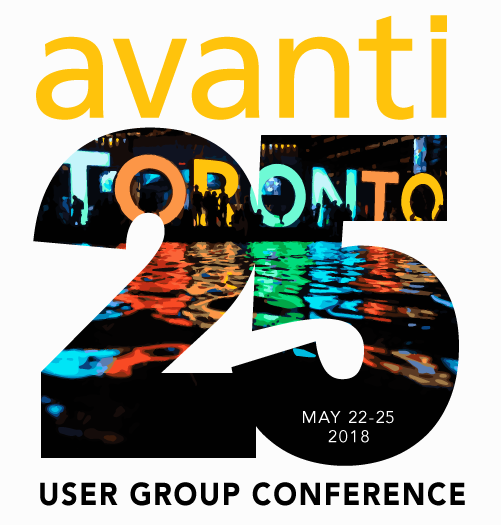 May 22-25, 2018
Hyatt Regency – Toronto, Ontario
CONFERENCE RATES
Group Rates (3 or more): $895 USD
Individual Rate: $995 USD.
Registration includes breakfasts, lunches and daily refreshment breaks. 
Register Today and get 25% off your next Avanti Module!