---
Implementing Print MIS software is an undertaking that touches every corner of your business. The belief system you go into this process with determines your success more than any other factor.
by Jennifer Matt — WhatTheyThink.com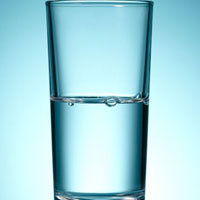 Print MIS solutions are complicated because the systems touch every corner of your print business. Most print MIS implementations fail, often miserably, meaning they fail to meet the expectations of the printer who wrote the check.
The number one factor in the success of a Print MIS implementation is the attitude of the printer.
What do I mean by attitude? It really comes down to one basic belief system.
Belief System A: Are you looking to force your workflow "the way you do business" into a commercial Print MIS solution?
OR
Belief System B: Are you looking at the commercial Print MIS solution and figuring out how to mold your business processes to best fit into the Print MIS software solution?
Behind Belief System A (like door number one in a game show) you will find months and months of frustration, a lot of money spent on "customization", too many hours to count of your team describing how and why this software won't work for your business, and finally almost zero return on your
investment. For those who really don't get enough with one round of this, they buy another system and rinse and repeat the process over and over again.
Behind Belief System B you will find some complaining employees about changing things where the only defense is "this is how we've always done it", a few employees might quit who refuse to change (probably good for your business), an implementation that results in a positive ROI on your investment, and your use of the Print MIS technology aligns with the vendors so you're a happy camper traveling down their product roadmap with them.
It is that simple, really – everything about your Print MIS implementation is rooted in your attitude on this belief. Are you so invested in your workflow that any system you implement has to bend to this perfect workflow? I used the word "perfect" on purpose, really how many printers have a perfect
workflow?
Workflow is a process that you're constantly iterating and improving on, so why not see a Print MIS implementation as an opportunity to evolve, change, adjust your workflow to the way that optimizes your use of the Print MIS you just spent a sizeable investment on?
This article originally appeared on WhatTheyThink.com. WhatTheyThink is the global printing industry's leading market intelligence resource. Copyright © 2016 WhatTheyThink. All rights reserved. Reprinted with permission.