---
Avanti is BACK in Booth 1879, to Refresh and Rejuvenate in Orlando!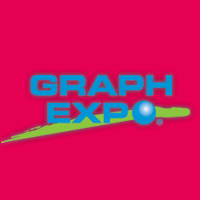 As you are most likely already aware, GRAPH EXPO 2016 is taking place in sunny Orlando, Florida from September 25-28. It's a wonderful thing to be amongst so many experts in the industry. There are so many amazing innovations to see, including award-winning Avanti Slingshot. We will be set up in Booth 1879 at the Orange County Convention Center and are looking forward to seeing you there! We will be demonstrating the newest features and enhancements of Avanti Slingshot, including our newest modules: Point-of-Sale; and Triggers and Alerts.
With Avanti Slingshot's Point-of-Sale module, you can quickly manage "over-the-counter" jobs for retail services, as well as walk-up's and phone orders. We'll also be showing off our new Triggers & Alerts module. Here, you can learn how to save money and eliminate manual tasks, ensuring everyone is kept up-to-speed and ready to react from anywhere, at any time, and on any device. We're booking one-on-one personal demonstrations but slots are filling up fast. Contact us NOW to reserve your timeslot!
The theme this year for GRAPH EXPO is "refresh", and with all the amazing breakthroughs in the printing industry–and for Avanti–we think it is ideal. As usual, Avanti will be featuring demos in our theatre, from "How to select a print MIS", to "Estimating for Large/Grand format" and of course, anything and everything in between! We hope you'll stop by and see for yourself the ROI of Print MIS.
Alas, if you're unable to join us at GRAPH EXPO, or if you simply can't wait until September 25th, you can join us for a sneak peek of what's to come! We'll be hosting a live webinar on September 8th, 2016 from 2:00 PM – 3:00 PM EST, where we'll be showcasing our latest features.
In addition to demonstrating our software, we're also looking forward to seeing some familiar faces at the Printerverse panels in Booth 701. Avanti team members, including Director of Marketing, Joanne Gore, will be participating in the panels. You can get more details here.
There will be much more to see from Avanti at GRAPH EXPO, but we're not quite ready to spill the beans yet. Let's just say, we'll be easy to find. Stay tuned for the unveiling of a brand new initiative, direct from the show floor in Orlando.
Until then, follow this link before September 9th; if you're among the first 500 to register, you'll receive a FREE Exhibit Hall pass!!
That's all for now. See YOU in Orlando!