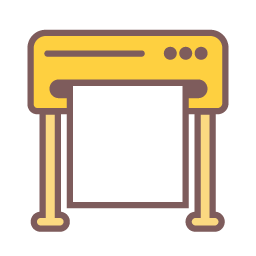 LARGE OR GRAND FORMAT
Thinking BIG to Manage Complexity
The Landscape:
The world of Large and Grand Format printing is full of complexities and involves many moving parts. Whether it is at our User Group, or in the field, our customers share about the challenges they face with estimating confusion and resource allocation issues. Does this sound familiar?
Challenges:
Complex Projects: Estimating and production planning for a wide variety of jobs with tight deadlines can be challenging and difficult to manage. A customer may turn to you for banners, posters, vehicle wraps, a tradeshow booth and signage all at the same time – each requiring different materials – such as foamcore, canvas, mesh, vinyl, fabric, etc. Not to mention the fact that items may be purchased in one unit of measure (roll) and consumed in another (sq. inch, sq. foot etc.)
Need for Creativity: Large format printers need to make creative use of stock, substrates and finishing options to stay competitive in the eyes of their customers. This leads to complex quotes including hardware, installations and more.
Complex Logistics: "Where's my job?" That can be a tougher question to answer than you may think. Large format printing is a balancing act between many activities including assembly, fulfillment, and shipping.
AVANTI Solutions
Smart Resource Allocation: Avanti Slingshot's Inventory Module gives you the ability to completely manage both raw and finished goods in real time. Information on re-order points, optimum stocking levels, and economic order quantities is all made available to you.
Creative Control: With the operations of print taken care of through Avanti Slingshot, Large Format printers can focus on their Marketing Services business. If modifications are requested by the client later on, Avanti Slingshot's Change Order module creates a change order for production while sending a notice to the customer.
Logistics Made Easy: Not only can Avanti Slingshot handle Large Format print and materials, but all of your logistics can be done within it, including assembly, fulfillment optimization and multi-location shipping.
With Avanti Slingshot, you can make effective use of your materials and simplify production planning. It has over 20 modules and connectivity points to manage all of your lines of business throughout your print shop. Learn more in our modules section or contact us for a demonstration.
HOW DO WE HELP?
Avanti Slingshot uncovers the answers required to make informed business decisions that maximize customer and product profitability, based on key ROI drivers – cornerstones to the growth and success of your business: