---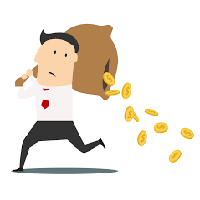 While it may seem cliché to say you are "missing out" or "losing money" without a specific piece of software to streamline your production print workflow, our #AskAvanti Experts know that without a Print MIS in your shop, you truly are missing out.
It seems hard to believe, but many daily tasks still involve siloed bits of information that we must manually enter and manage. This is especially true for many print production floors and the operations management crew that keep the hundreds of printed and electronic communications running through their facilities. The independent nature of spreadsheets kept by different departments creates islands of information that, on their own make sense. However, when it comes to making business decisions across an entire print production floor, these disparate, unconnected islands make it difficult.
Avanti has seen this with clients that share stories like: "We had postage stats in a spreadsheet over here, our third-party inserter had its own measurement over there, but there was no holistic view in terms of management." – Our Daily Bread
Or "We faced a multitude of challenges including varying workflows, lack of automation, lack of interdepartmental communication, errors due to manual entry systems, and poor reporting systems." –ASU Print and Imaging Lab
Challenges in workflow management, visibility, automation and communication costs your shop money. It impedes the speed at which your employees and production lines can work and the amount of growth your business can achieve. A production print workflow without a Print Management Information System (Print MIS) provides accurate, real-time information and a platform for success with interdepartmental visibility, automation, estimation, tracking and much more.
This is exactly why we have put together an educational webinar series to help show the value of a Print MIS, such as Avanti Slingshot. Our customers that have onboarded with Avanti Slingshot have seen improvements in their operations that are game changers for their business and propel them to success. ASU Print and Imaging Labs says that after implementing Avanti Slingshot MIS they "can deliver more jobs, without hiring more people, and know with 100% certainty what their job costs are." Further, they focus on building our own customer relationships and have the tools at our fingertips to make money!"
It is early in 2017 and now is the time to investigate the impact that a Print MIS solution would have on your business. Take a look at our latest webinar schedule and join us for informative tips and actionable next steps that demonstrate how to stop losing money and benefit from the efficiencies of a Print MIS.